How to Manage a Remote Team Working Across Different Time Zones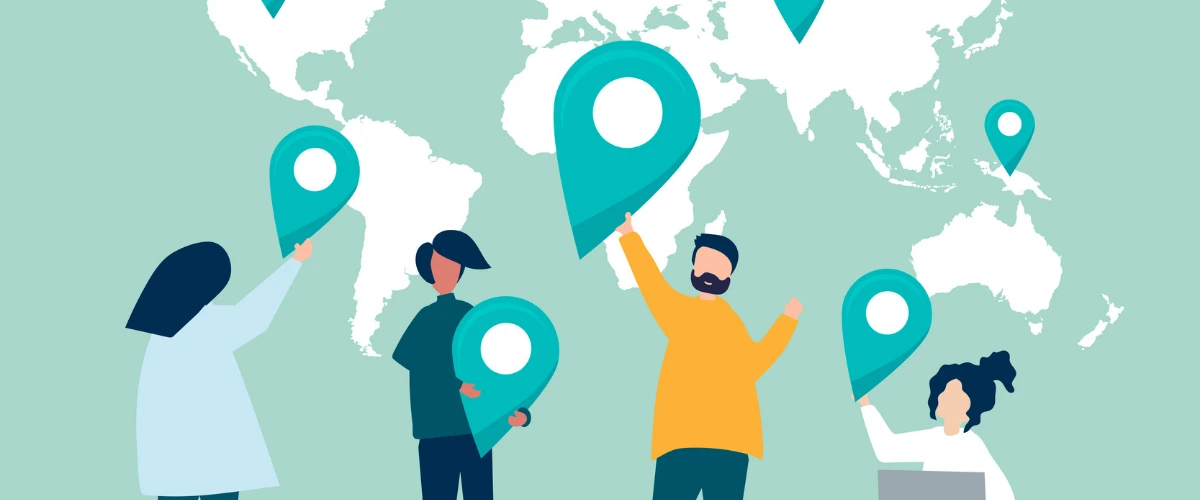 Managing a small group is a great idea, but there are certain things you need to be careful of while doing so. Organizations in several countries are designed for the remote coordination of their teams.
If you manage a remote team that spans different time zones, you can do a few things to ensure everyone is on the same page.
"Working Across Diverse Time Zones is Nothing Novel!"
Different time zones have always been a challenge for team management. However, with the right tools and strategies in place, it is possible to effectively manage a team across different time zones.
One of the key challenges of managing a team across different time zones is ensuring everyone is on the same page. This can be achieved by setting clear expectations and communicating regularly. Another challenge is dealing with different work schedules. To overcome this, it is essential to be flexible and accommodating.
With the right approach, managing a team across different time zones can be done effectively. It is essential to set clear expectations, communicate regularly, and be flexible to make it work.
What are Distributed Teams' Concerns
With the rise of globalization and the internet, more and more businesses are going global. This means that teams are often spread across different time zones and geographical locations. It can open a new market and generate new talent, but it also comes with a certain set of challenges.
Lack of Control
When it comes to distributed teams, the biggest concern is often a lack of control time-keeping can be challenging, and team members can feel disconnected from one another when it's a challenge. Self-discipline, equipment, and teamwork are the keys to telecommuting just as effectively as office work.
Doubtful Working Results
The distributed team is concerned about Doubtful Working Results. With remote teams, keeping track of time and work completed can take time and effort. This is because there is no central location for team members to work from. Remote work can also be challenging when it comes to communication. Team members may need help to meet in person to discuss work, making it challenging to stay on the same page.
Communication Gap
When a team is distributed across different locations, time zones, and cultures, there is potential for miscommunication. This so-called "communication gap" can be a significant concern for remote teams. One way to tackle this is by changing how you think about it. Next, use time-tracking tools in order to determine when each person is committed to deadlines. Second, have regular check-ins and video conferences so that team members can stay in sync.
Benefits of Distributed Teams
There are many benefits to distributed teams. One of the most apparent benefits is that it allows organizations to tap into a larger talent pool. With a distributed team, you can hire people who live in your city or are willing to relocate. Locating the perfect individual to perform the task is not so difficult, no matter where they are.
Another benefit of distributed teams is that they can be more productive. Studies have shown that people who work from home are more effective than those who work in an office. This is because there are fewer distractions at home, and people can create their ideal working environment.
Finally, distributed teams can help you save money. With a traditional office, you have to pay for things like rent, utilities, and furniture. With a distributed team, you don't have these overhead costs.
Four Tips for Overcoming Common Difficulties:
Whether you're a seasoned remote worker or just starting, there are bound to be challenged. Here are four tips for overcoming some of the most common difficulties:
1. Allow both- asynchronous and synchronous communication
With the current pandemic, more and more people are working remotely. This means that team communication is essential for the success of remote work. There are two types of team communication: synchronous and asynchronous. Synchronous communication is when team members communicate in real-time, such as through video conferencing. Asynchronous communication involves team members communicating via email or chat without needing a real-time response.
2. Use tools to assist with time zone management
Time zone management becomes integral to keeping team communication flowing as the workplace increasingly moves toward remote teams. Tools can be used to help manage the performance review team all around the globe.
3. Plan virtual team socializing
When your team is working remotely, it's important to schedule regular socializing time. This will help everyone stay connected and build team morale. Before planning virtual team get-togethers, have in mind a couple of basic tips. First, you'll need to use a time-tracking tool to ensure everyone has the same amount of time for dating. Second, you'll need to decide what kind of activities everyone will do together.
4. Encourage flexible working hours
A remote team can be a great way to get work done, but it can also be challenging to manage. Time tracking and group communication are crucial to ensuring everyone are on the same page, and that work is getting done.
We are wrapping up!
Considering several variables is essential for success when managing a remote team that spans different time zones. With good preparation and communication, cooperating with team members from around the globe is practically effortless.
However, with the right software, like time champ, you can easily manage your team no matter where they are in the world. With features like automatic time tracking, project management, and invoicing, you can stay on top of your projects and ensure that your team is always on the same page. Try out Time Champs today and support your work from abroad.
Also Read:
With Time Champ, your team will be on the same page; get the app and start using it now!