Top Strategies to Increase Employee Productivity with Workday Insights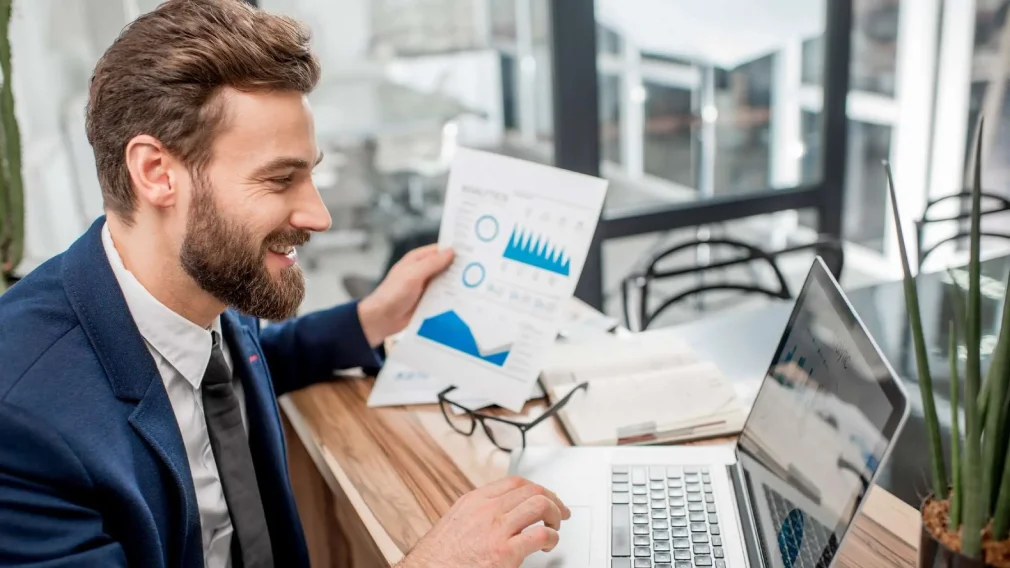 Employee productivity is a critical piece for any company's success, but it can be challenging to keep your employees engaged and on-task. That's why we created this guide full of tips and tricks to improve performance.
Here at Time Champ, we talk to companies every day who are motivated to increase the productivity of their teams. Constantly analyzing employee productivity and making strategic changes are crucial for growth.
How do you know what motivates each of your employees? Knowing what drives your employees will help you create a personal plan for success that fits their desires.
How can you make sure your employees have the necessary tools to succeed? Keeping a toolkit on hand that has everything from activity trackers to mindfulness apps will help make sure your employees stay engaged.
As companies are shifted to remote work, many are struggling with two major areas:
Lack of visibility
Lack of productivity metric
Some companies lost this visibility and data when they were forced to go remote due to the pandemic while others realized that remote work is here to stay.
This has led to an increase in the demand for time tracking and productivity software.
Time Champ is the complete software solution that provides real-time data and workdays insights into all departments of a company.
Time Champ tracks all workday activity helping companies to easily see how time is spent day to day and quickly identify where resources and improvements are needed to increase efficiency and productivity.
Top Productivity Strategies from Time Champ
Recognizing benchmarks & targets
Define tasks/work
Assessing with transparency
Increasing Employee Productivity: Recognizing benchmarks & targets
What is benchmarking?
Benchmarking is the practice of comparing business processes and performance metrics to industry bests and best practices from other companies. Dimensions typically measured are quality, time and, cost.
Why Company should do benchmarking?
Benchmarking is important for companies to know where they are lacking and what changes of role or strategies they have to make to increase the growth.
By knowing the pinpoint and improving accordingly help companies to be more profitable.
Time Champ is helping to set benchmarks in two major ways:
First, Time Champ tracks all workday activity gives you precise performance metrics to use in your analysis and makes the improvement accordingly.
Second, Time Champ helps you identify the most productive employee, faster. By identifying these top productive employees you can analyze their performance and workflows and help to set standards for the rest of the team.
Time Champ Performance Metrics:
Number of projects and tasks completed
Project Timelines- Hours spent on projects and tasks
Attendance- start and end times
Total hours worked per day, week, month
Daily productivity levels
Idle Minutes and Seconds
Website and App Usage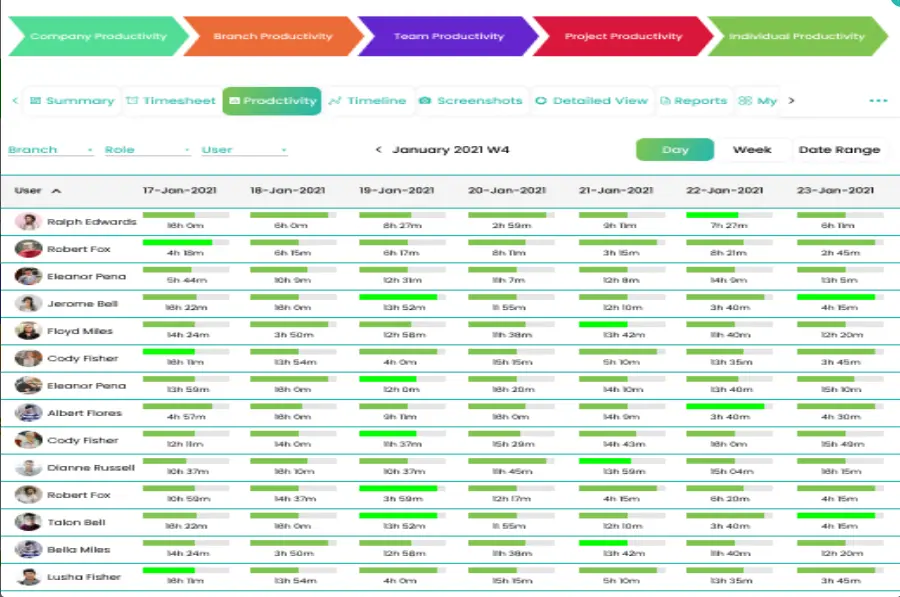 Increasing Employee Productivity: Defining Tasks
Now that you have set your benchmarks and targets, you need to clearly define what tasks are associated with the team members.
By clearly defining what has to be done, by whom and what the target metrics are for each project employees can reach their goal.
This strategy can also lead to creating more responsibility for employees whose productivity directly affects the company growth
Giving clear goals and prospects can result in higher performance allowing leaders to recognize and reward employees on regular basis.
Time Champ gives you the control to create the projects and tasks for teams and individual employees. They have their deadline to complete the task within that time frame.
Increasing Employee Productivity: Assessing with transparency
The final strategy we want to discuss is measuring with transparency. We all know that constantly measuring progress and providing feedback to employees is essential to increasing productivity.
However, the most engaged and productive employees benefit from high levels of transparency with their managers/team lead.
By sharing what actions are monitored and what data is collected, employers can create a clear and trusting environment.
To be more transparent, share data across the team and even managers can help employees to see their overall impact on the team and the company. This can also help with more teamwork and better communication.
Time Champ helps you measure with transparency by offering a comprehensive dashboard where you can get each data at one place of your employee.
Sharing data and discussing where to improve and telling that teamwork plays a vital role in the growth of the company and which will benefit both employees and employers.
Take the next step
See Time Champ in action! Watch our on-demand demo webinar
Want to know more? Book a Demo
Don't have Time Champ? Sign up for a free account in minutes , no credit card required