How Time Tracking Software is Helpful during the Pandemic Condition?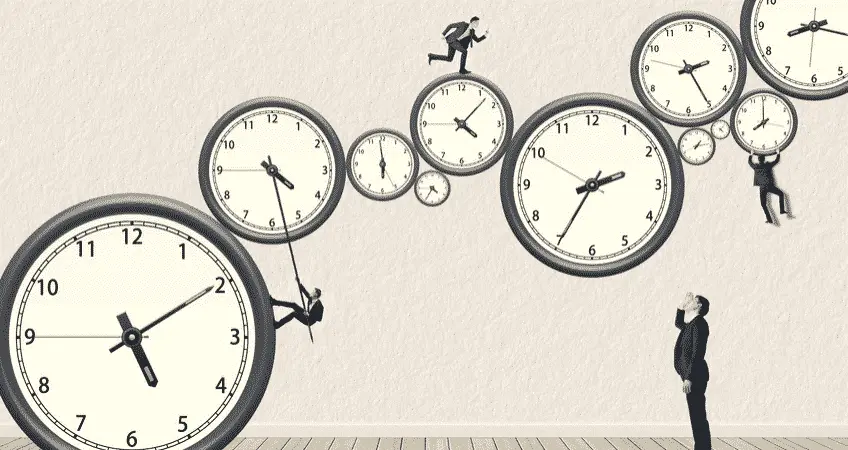 Businesses of all sizes are faced with the challenge of recovering from the recession. One way to increase revenue is to track time more efficiently.
This will help identify which hours are most productive and allow managers to better allocate time to the projects that need it most.
Nowadays, everyone is using time tracking software unknowingly, but not everyone knows how it helps solve problems related to increasing the growth of a company.
All of us increasingly rely on technology to help keep track of our time and tasks, from how many miles we run in a week with an activity monitor to how many words we write in a day with a word processor.
The time tracking software is no different.
Here are the reasons why every size companies need time tracking software:
The first one is making the employees accountable for their actions that can be done with offline time tracking software. This type of software allows managers to check on the actual hours that their team has been working.
This way they can be more effective and efficient as a team which results in increased productivity and increased revenue as a company.
The second reason is that the employees can be more productive. Being more organized and productive increases the company's growth.
Quitting or not having enough time to complete tasks will affect customer relations and you might lose the customer and this will hamper the growth of an organization.
The employee can be more efficient with how they use their time which reduces wasted hours spent on non-productive activities, this will decrease expenses and increase profits for the company.
The third reason is that employers do not have any issues when employees are working outside of scheduled work hours, instead, they appreciate it and reward them to motivate them for keeping the good work.
As a result of the coronavirus pandemic, time tracking software has become mandatory. It is now clear more than ever that remote work can play a vital role in sustaining both the national and global economy. Hence, if your company continues after the pandemic gets mild – even then time tracking software will be very useful
Select the Right Time Tracking Software
Selecting an appropriate tool for remote work management. Don't try to use many different apps in the chorus – this approach will only add more stress to the lives of already stressed employees.
What you need to do is just choose a software your team will use to communicate, coordinate tasks, and track work progress.
Here's how you can carry out all the 3 of the above activities in Time Champ
1. Form a comprehensive work plan and distribute workloads
To observe whether your team shows any progress when you assign the work, create a work plan and make an exhaustive list of tasks in Time Champ.
Then, allocate each of these tasks to individual employees to show what they're expected to work on. To minimize the risk of errors and misunderstanding, attach clear instructions to all assignments.
Also, don't forget to set deadlines for every objective in the developed plan to make the best use of the organizational time.
2. Promote performance transparency
Time Champ provides you a comprehensive data of your employee's productive and unproductive hour and also let you know that on which app and website employees spent their maximum time.
You can share the data with employees and suggest or plan how they can improve and be more productive.
This transparency helps to build trust with employees and motivate them to work more productivity during working hours.
3. Coordinate tasks between employees
Inform your employees to overview workflows and general project progress and complete the work according to their job role.
When transferring tasks to others, your teammates may add notes to explain the essential points their colleagues should consider when taking over the job.
In this way, the team will avoid communication failures and save valuable time.
Other than this Time Champ is a complete software that will make your remote work culture very smooth and easy.
To know more just take the next step
See Time Champ in action! Watch our on-demand demo webinar
Want to know more? Book a Demo
Don't have Time Champ? Sign up for a free account in minutes , no credit card required