Reasons why a remote work culture can help your company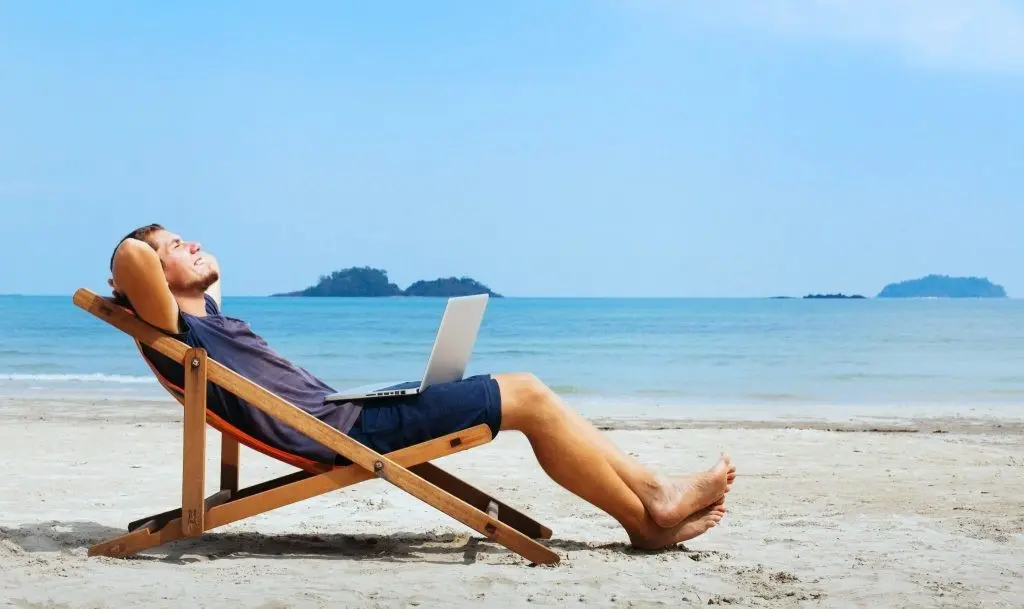 How do you respond when you hear that an employee is working from home for a day? Is this something that turns your company culture? Or is it still unthinkable and often not talked about the next day at the office?
While working from home for a day or two does not work for every business, especially retail stores or manufacturing industries, it does work for some of the fastest-growing companies in tech such as Amazon, Xerox, and IBM.
Allowing your employees to work from home not only built the trust you have in the people that work for you, but it can also improve productivity levels, and ease a better work-life balance.
There have been many articles written about the benefits of remote work. But what are these hidden gems? In this blog post, we'll highlight the most important advantages that remote work culture can provide for your company.
Remote work culture is beneficial for both employers and employees as it helps to make your workforce more productive, reliable, and creative.
Remote working is also ideal for businesses in terms of cost-efficiency, as it reduces commuting costs and allows employees to be at home with their families or take care of other obligations.
1. More productivity and less stress
According to the latest Gallup poll, the number of American employees who are engaged at work has fallen to 31 percent. This means that 69 percent of American workers are "not engaged" or "actively disengaged."
A remote work culture can be an effective way to make employees happier and more productive. Employees can stay in their natural environment when working remotely and this allows them to relax, enjoy their privacy, and reduce stress levels.
A decent job isn't just about the paycheck and insurance benefits. Most people want to feel like their work is fun, not unhappily stressful, given how many hours of their lives they spend in the office.
Showing employees that you trust them to work remotely, and giving them full accountability for their output, creates a stronger internal culture.
2. More flexibility for employees
Many employers appreciate the fact that remote workers can adjust their work schedules according to personal circumstances and family commitments.
For example, employees can choose to work in the evening or on weekends. This is a big advantage for parents who want to be at home with their children during the day.
In addition, remote workers have more opportunities to travel thanks to their flexible work schedules.
3. Better job satisfaction
Some studies have shown that remote workers are happier with their jobs and are more motivated than office employees.
And according to one report, companies that allow staff members to work from home see an 11 percent improvement in productivity and job satisfaction.
Furthermore, it is reported that employers who offer flexible working hours are up to 50 percent more likely to retain key employees for at least two years.
4. Faster decision making
It is well known that some employees are less productive when they are working from their office.
But they can become much more efficient and effective when remote workers have access to the necessary hardware and software needed for work at home.
For example, a worker can have access to a hardware keyboard, monitor, touchpad, and screen if they are working from home. The same applies to software such as email clients or document editing programs. This allows for a fast exchange of important information that will allow you to make quick decisions with the appropriate tools.
Here are some of the best tools you can use for task management, collaboration, content creation, and meetings.
Zoom video and web conferencing : Zoom is the ideal tool for your monthly company-wide meetings. Of course, it can also be used in lesser teams and client meetings.
Time Champ : Time Champ is a productive measure and time tracking tool which helps you to identify where they are spending their time during the working day, allowing you to ensure their time is being spent productively.
Time Champ collects various metrics, KPIs and presents them in beautifully laid out analytical charts and reports. With the ability to drill down into problem areas, Time Champ makes life much easier to analyse and find solutions for the problems quickly.
Basecamp : Basecamp is a project management tool that helps team members manage multiple projects at a time with to-do lists, file sharing, chatting, messages, calendars, and time tracking.
Google Docs : Google Docs can be used for collaborating with team members and clients on documents, spreadsheets, and presentations.
Time Champ a software to visualize work from every angle and maximize employee efficiency and team productivity. This is just beginning for Time Champ we keep updating the software to make it easier to increase the productivity and achieving the goal for organization growth. Stay tuned for more!
Take the next step
See Time Champ in action! Watch our on-demand demo webinar
Want to know more? Book a Demo
Don't have Time Champ? Sign up for a free account in minutes , no credit card required