5 ways to help your employees reduce stress at remote work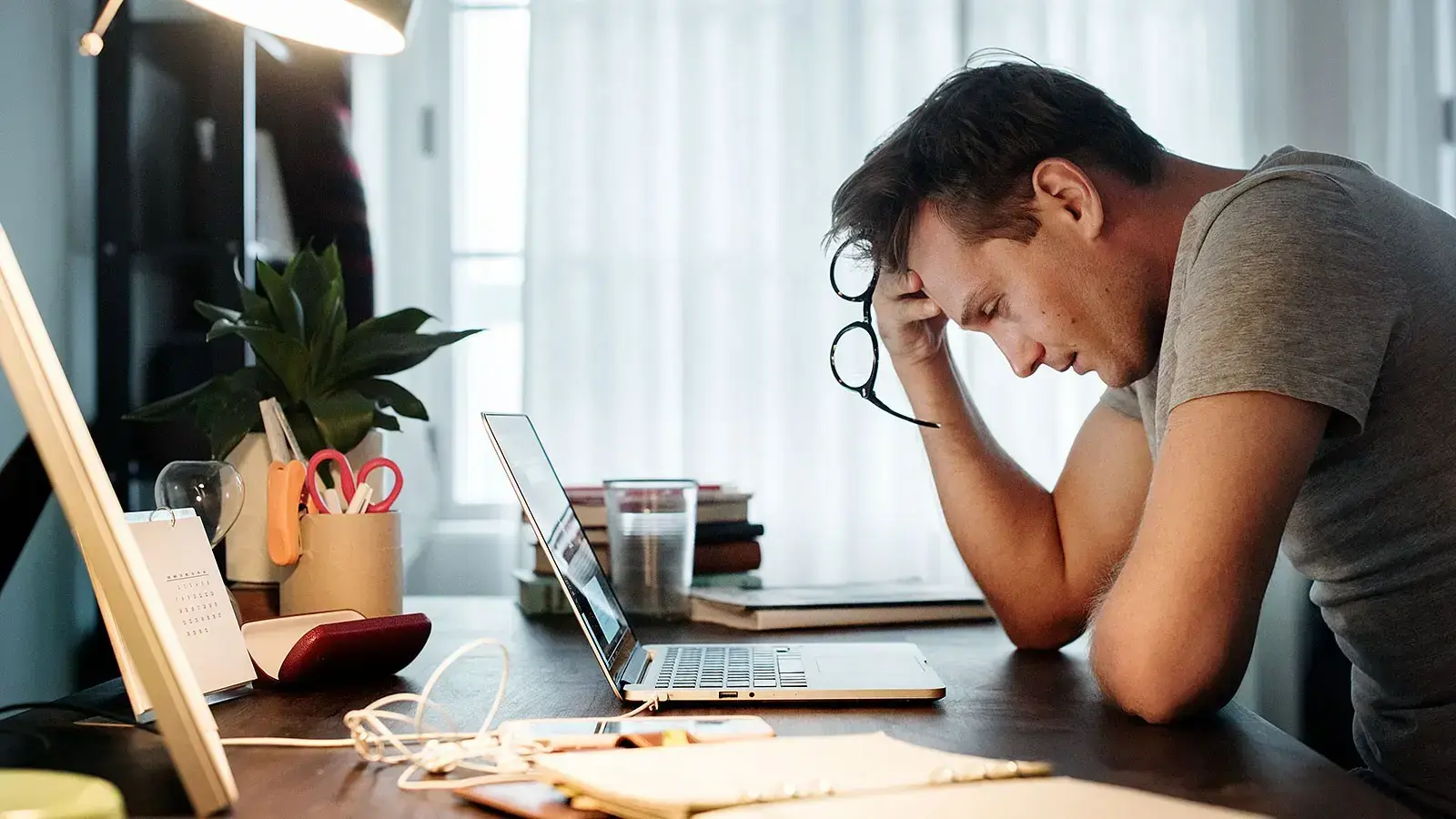 In the situation of the pandemic, it's no surprise that our collective mental comfort has taken a great hit, with stress and anxiety having been frequently mentioned as the top contributors.
Remote work can be challenging. However, it's worth it when companies reap the benefits of increased productivity, reduced healthcare costs, and more efficient remote teams.
However, remote work relies heavily on employees to ensure they maintain healthy lifestyles. Employees who are overly stressed or unable to reduce stress properly might result in negative attitudes that affect productivity for all employees.
In this blog post, we will discuss five ways employers can help their employees stay healthy while in remote positions so that they may have a long-term positive result from the new career path.
1. Provide the right equipment
If your employees are going to work remotely, you probably have some sort of equipment in place that assists with remote work.
Your employees might use a computer or tablet, and they may even use a microphone and web camera to talk face-to-face with other people during meetings.
However, they might also need to have other miscellaneous things like headsets and high-speed Internet so that they can be effective while working remotely.
Providing these things will not only help them stay healthy through remote work but will also give them the means they need to effectively complete tasks while being away from the office.
2. Introduce comfort schemes
Exercise and a healthy lifestyle are supreme when it comes to inscribing out most forms of stress.
Whilst you can inspire employees to make workable choices when it comes to self-care, why not lead by example? Are there actions you could introduce on a daily or weekly basis, such as yoga or meditation sessions to help kick-start some healthy habits?
You could even get inspired by turning initiatives into a competition, such as a pedometer challenge or a company-wide healthy eating contest, which can also help to bring in a level of responsibility when carried out as a team.
3. Facilitate Virtual Social Activities
Despite social distancing measures and a second lockdown, there are still quite of options to bring teams together for a bit of companionship and to help your employees relax.
This might be in the form of an online quiz night or a 'coffee and a chat' session in the morning.
Use these events as dedicated time to have a little bit of fun and talk about anything other than work. After all, we're only human and we all have lives outside of it.
4. Encourage Screen Breaks
Sitting at a desk and watching at a screen all day doesn't just cause mental fatigue, it can also affect eye strain, back pain, and headaches. And unluckily, the list doesn't end there.
Whether your workforces are currently working from home or at their usual workplace, take steps to help them reduce the harmful effects of too much screen time.
You might be in a position to connect standing desks, though you can also take less risky measures that can still go a long way, such as encouraging employees to schedule enlarging breaks during the day or by promoting the Sit 60, Move 3 initiative, where employees take a break every hour to battle inactivity.
5. Use a performance management software
Many things can cause stress in the workplace. One of the biggest stressors is performance reviews.
Your employees might be afraid of receiving a poor review, so it's your job to help them understand how to receive good reviews.
One way to do this is by using software like Time Champ that tracks employee performance with objective and subjective metrics.
By using such an application, remote workers can track their performance over time and receive constructive criticism when needed. This will reduce stress and help them improve so that they can remain productive at work.
Time Champ a software to visualize work from every angle and maximize employee efficiency and team productivity.
Time Champ helps companies unlock productivity potential with feature-rich automatic time tracking and productivity measurement software.
To increase productivity and achieving the goal for organization growth. Stay tuned for more!
Take the next step
See Time Champ in action! Watch our on-demand demo webinar
Want to know more? Book a Demo
Don't have Time Champ? Sign up for a free account in minutes , no credit card required