You're Succeeding, or You're Failing: Why Tracking Tools Matter!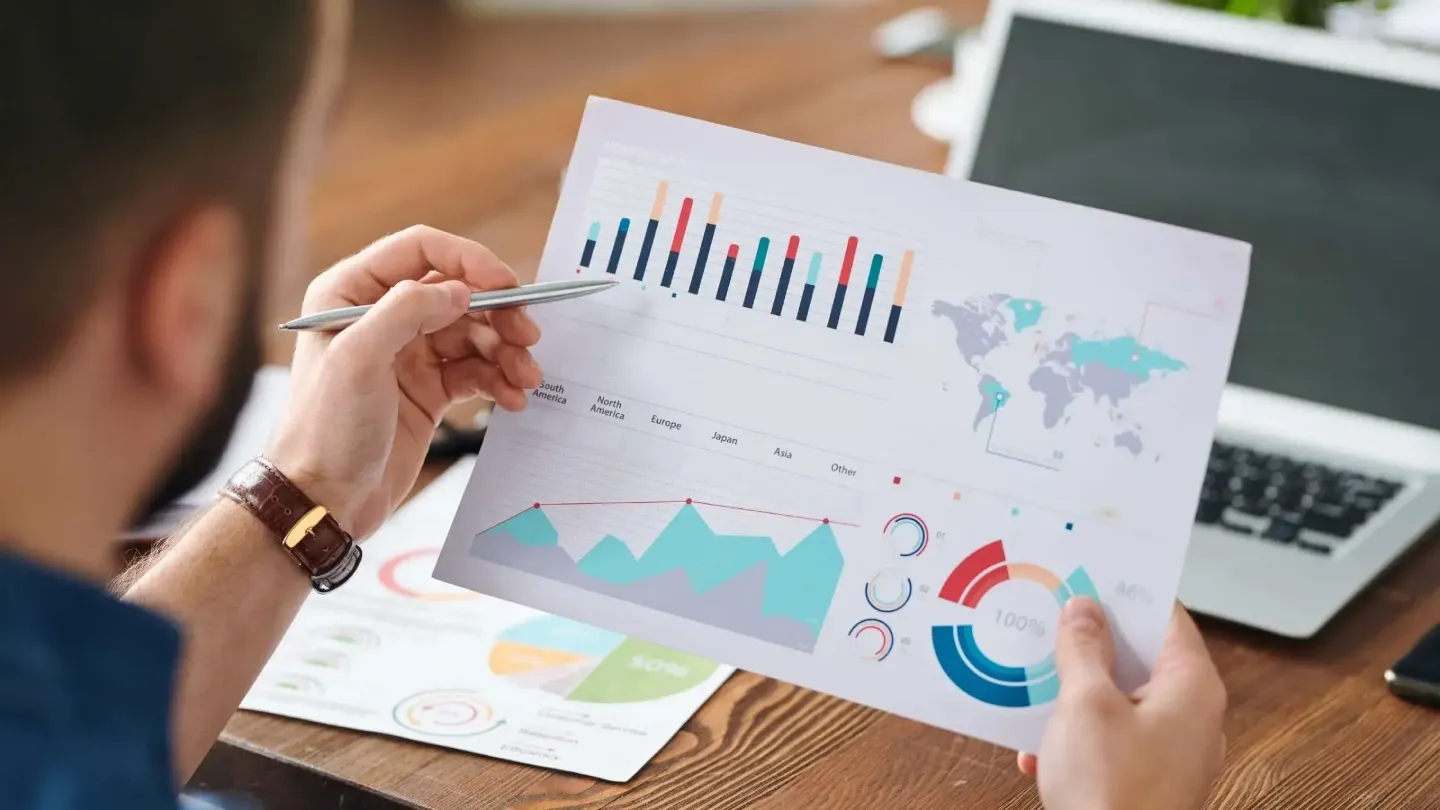 In the business world, knowing whether you're succeeding or failing is essential. This is where tracking tools come in. Tracking tools help managers see how employees are performing and identify areas that need improvement.
Cloud computing has made tracking tools even more important. With cloud-based applications, businesses can automatically collect data on employee performance. This data can be used to improve employee productivity and identify issues early on.
Why Tracking Tools Matter:
With cloud-based tracking, businesses can automatically monitor employee performance and identify areas where efficiency can be improved.
But tracking tools are about more than just productivity. They can also help businesses protect their data and intellectual property. Companies can discover possible safety issues by tracking the activity of their employees.
Tracking tools may seem like a Big Brother-Esque intrusion, but they can be a valuable asset for employers and employees. They can help improve productivity, safeguard data, and create a more positive work environment when used correctly.
You're Succeeding: How Tracking Tools Help:
There's no question that tracking tools can help you see how well your employees are doing. By tracking employee performance, you can identify areas where they may need improvement and offer guidance on how they can improve. But what's often overlooked is how these tools can also help you see when your employees are succeeding.
When you're able to track employee performance over time, you can start to see patterns of success. This can help you identify which employees are consistently meeting or exceeding expectations and reward them for their efforts. Additionally, tracking employee success can help you adjust your expectations for other employees performing at a different level.
Overall, tracking tools provide a valuable way to see where your employees need to improve and where they're excelling.
You're Failing: What Happens without Tracking Tools:
When tracking employee productivity, you must rely on more than just individual performance reports. When team members are working jointly, you need to take steps to provide quantitative information that demonstrates how each person's performance is progressing. Without tracking tools, you're essentially flying blind.
Several cloud-based tracking tools are available that can automate the process of employee monitoring. These tools can provide detailed reports on employee activity, including email usage, website visits, and even keystrokes. This data can be invaluable in identifying problem areas and finding ways to improve productivity.
You're at a severe disadvantage when managing your workforce without tracking tools. Make sure you use these essential tools to get the most out of your employees.
The Importance of Tracking Tools in your business:
Tracking tools help companies to optimize efficiency by keeping track of employee performance and compliance. Automated tracking tools can help to identify areas where employees are slacking off or not meeting expectations. Using tracking tools, businesses can improve communication and organization while reducing costs.
Software tools will enable you to find out precisely what you need to know concerning your business' future.
Cloud-based tracking tools offer many benefits for businesses. They are cost-effective, easy to use and provide real-time data. Automated employee monitoring is another benefit of using cloud-based tracking tools. Tracking and increasing employee productivity are several of the benefits offered by this database.
Tracking tools are an essential part of any successful business. User reviews and ratings to help you acquire insightful knowledge about various departments of your business. If you still need to implement tracking tools in your business, now is the time.
When it comes to employee productivity, there is no one-size-fits-all solution. However, the Time Champ Tracking System is the right tool for businesses that want to automate employee monitoring and increase transparency.
Time Champ is a cloud-based tracking system that offers real-time visibility into employee performance. It also provides automated alerts when employees need to meet expectations. This makes it easy for businesses to identify issues and address them quickly.
Time Champ provides a wide selection of reports that can be tailored specifically to your business needs. These reports can help you track progress and identify areas where employees need improvement.
If you would like to fully utilize your employees' skills, you can benefit from the Time Champ Tracking System to automate your payroll.
Conclusion
In conclusion, tracking tools are essential for success. With proper tracking, it would be easier to measure progress and identify areas of improvement. Tracking tools help individuals and businesses to stay on track by providing accurate data to assess performance. Thanks to tracking tools, we can monitor our success and take the necessary steps to continue moving forward.
ALSO READ:

Book a free demo with Time Champ and measure your company's progress!

Time Champ software is available to download on all devices! Get yours now!