Time Champ Release Notes - Version 1.0
What's New?
Activity tab in the Time Tracker module to view all detailed data captured from the Time Champ.
Activity Tab
In activity tab we will be able to see all the data captured from the Time Champ in 4 different sections which will help understand the user's activities across different applications.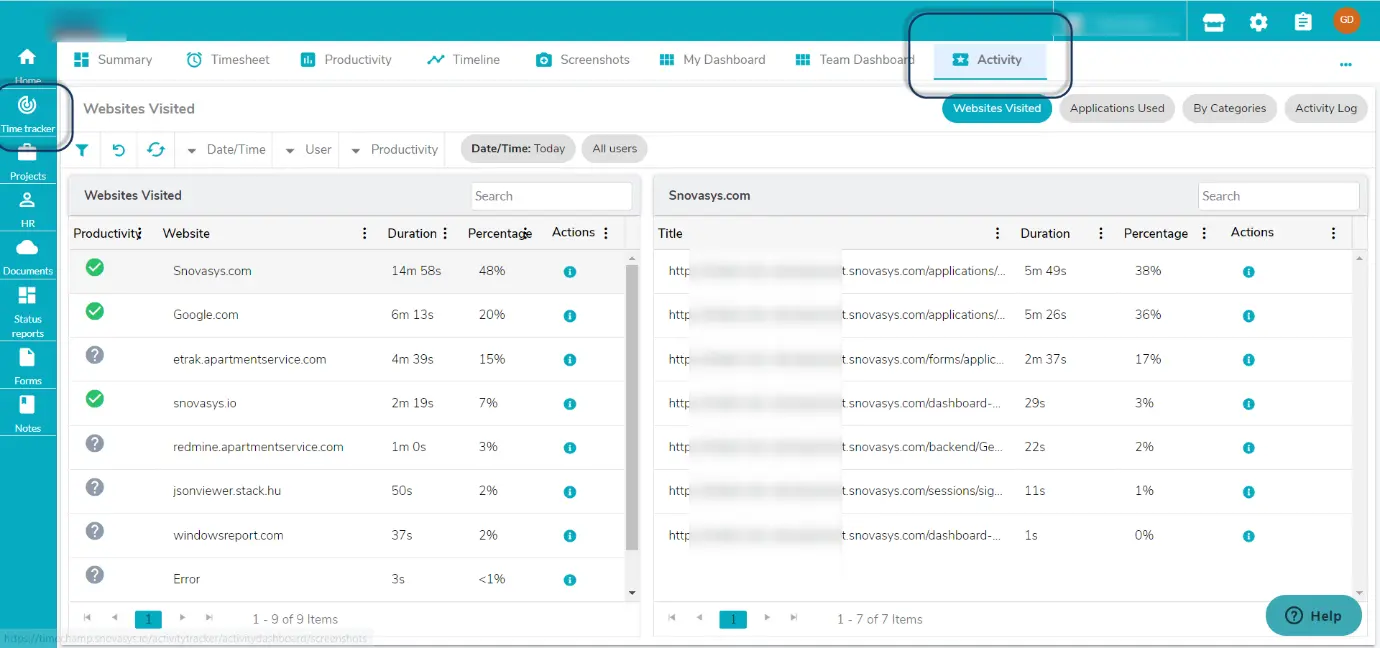 With the help of the activity tab
we can view
1. Websites Visited data
2. Applications Used data
3. Data segregated based on Category
4. And Activity Log
Websites Visited
In the websites visited section we can view the Website and the internal URL's in the website and analyse how much time has been spent on which URL or page more.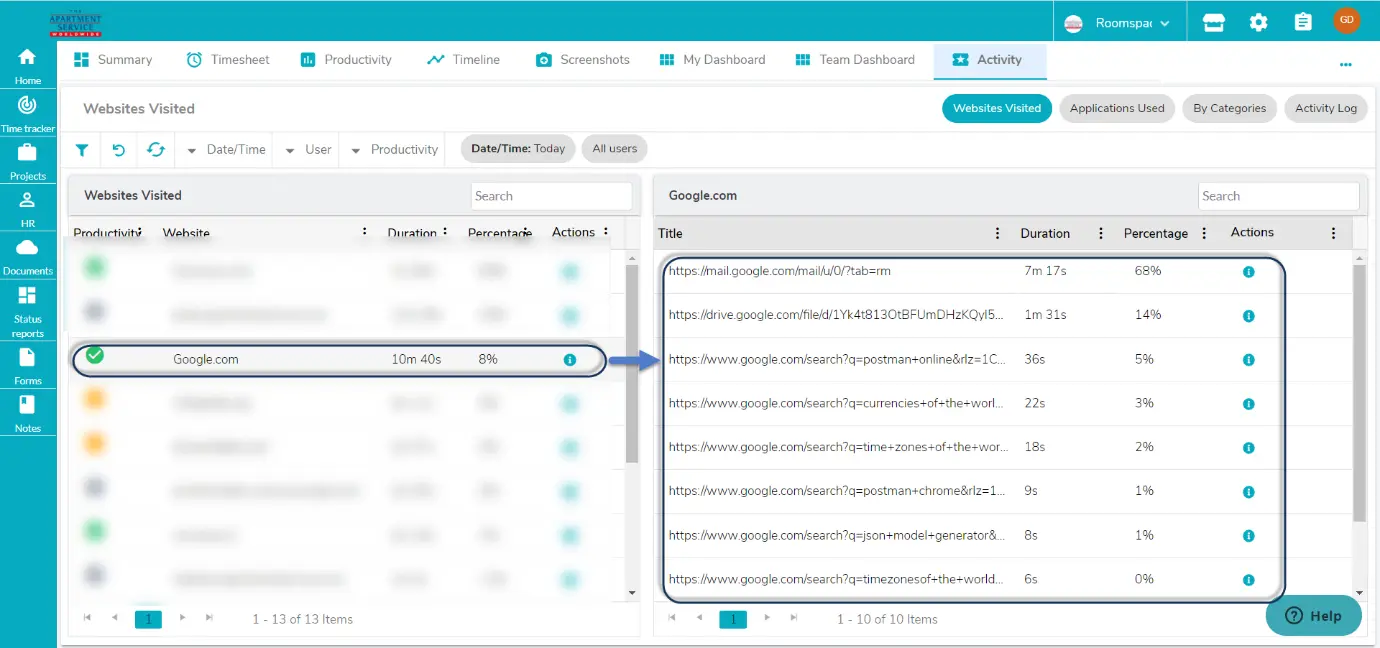 Also, with the help of filters we can drill down into the data based on the Dates visited, Users, Type of the websites (Productive/ Non-productive or Neutral)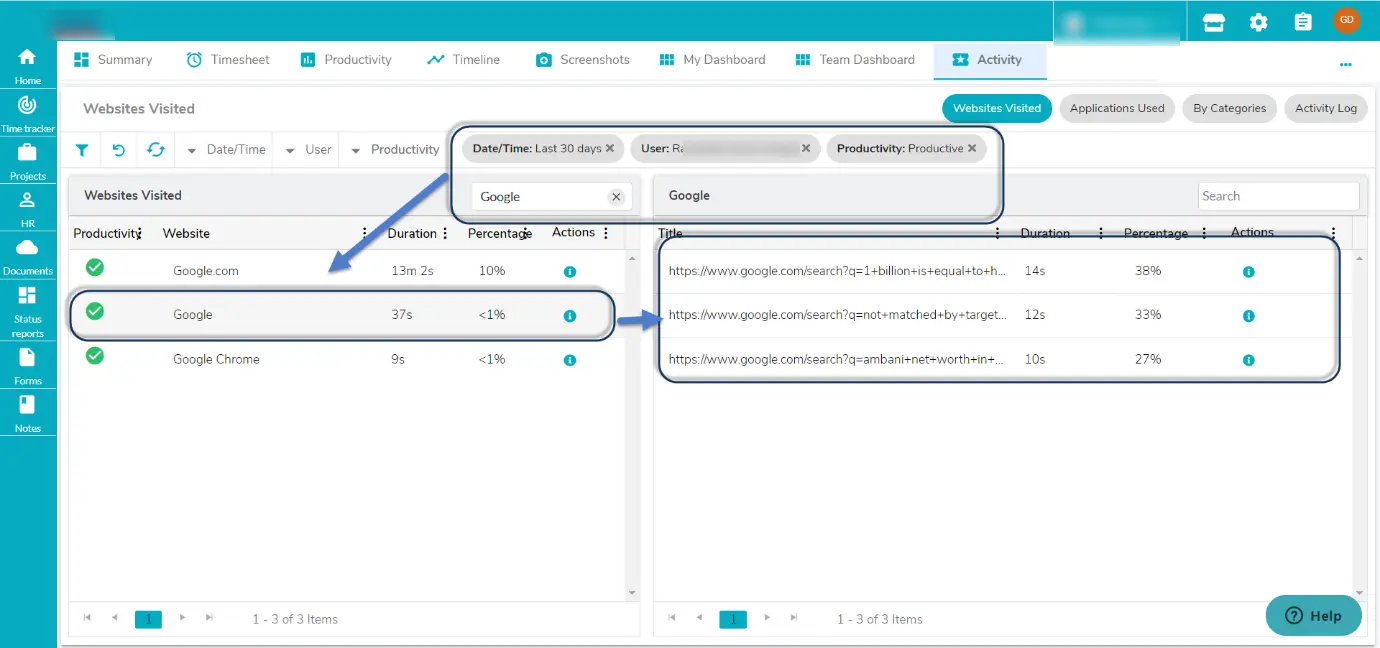 Applications Used
Not just the applications used by the user we can also understand the time he spent on each section of the application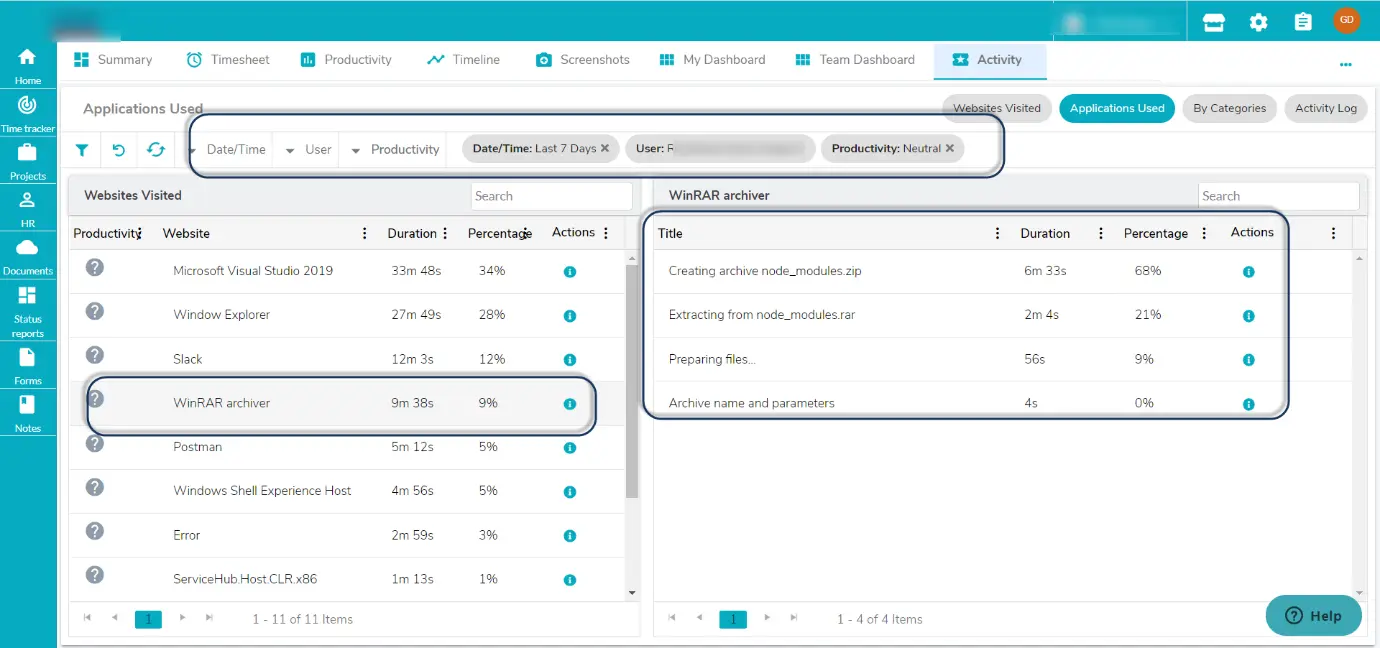 The same set of the filters can be applied for the applications as well like Dates, Users and Types of the Applications (Productive/ Non-productive and Neutral)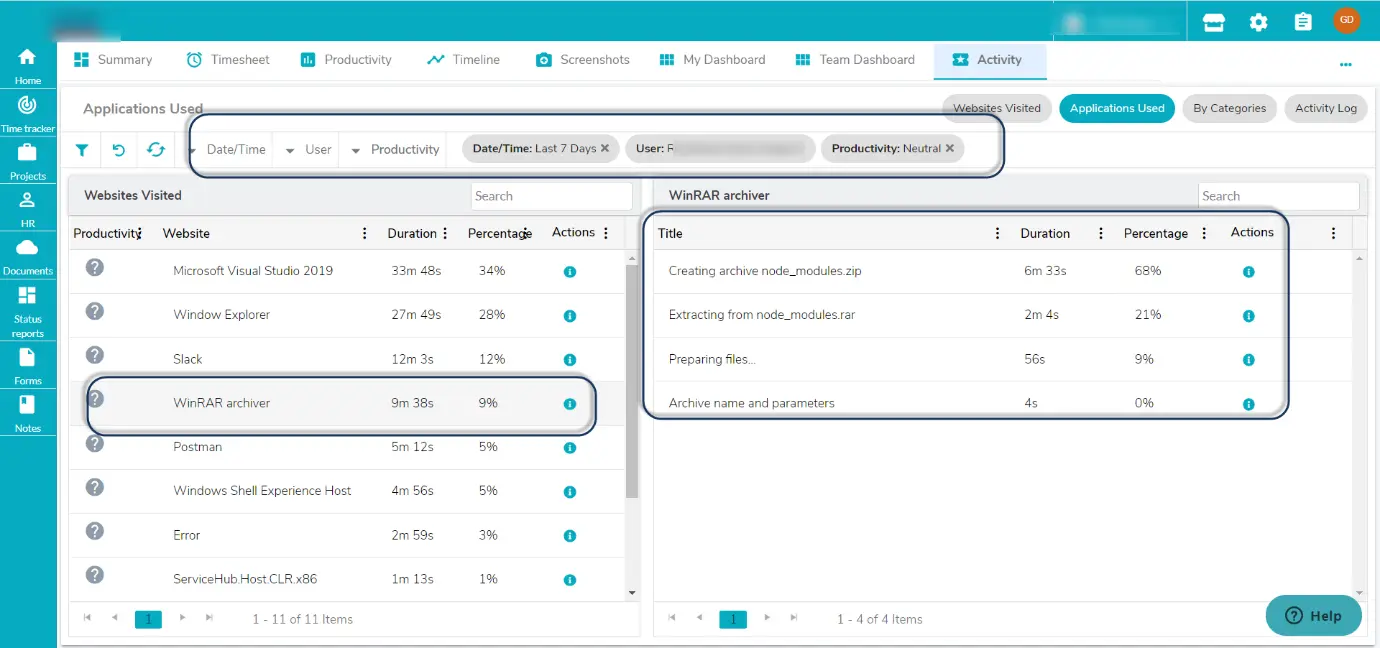 Category
Based on the applications and websites segregation they can be viewed in Categories as well. The search functionality can be a great help to view the required information from all the rest of the data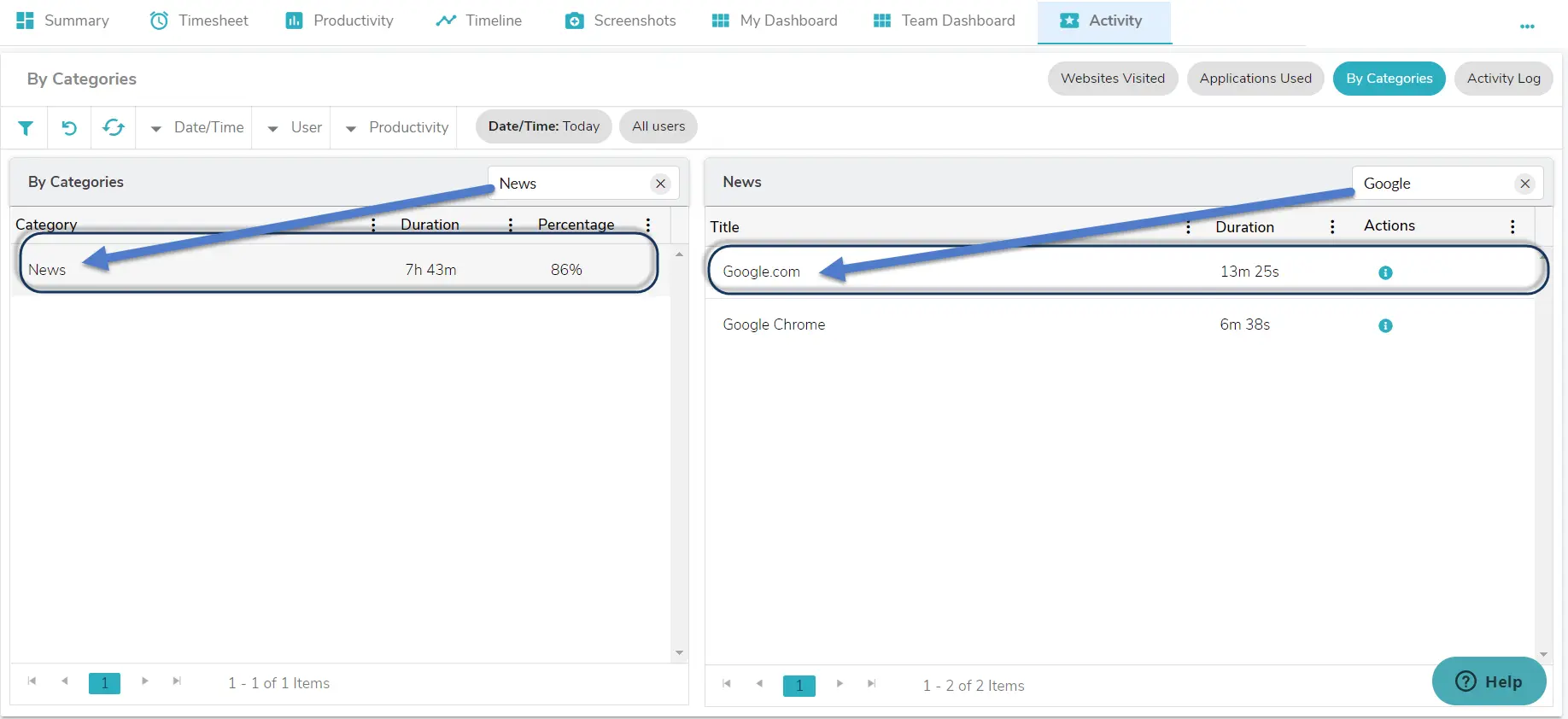 Activity Log
A complete list of the user activities including all the websites, applications shown in a chronological order.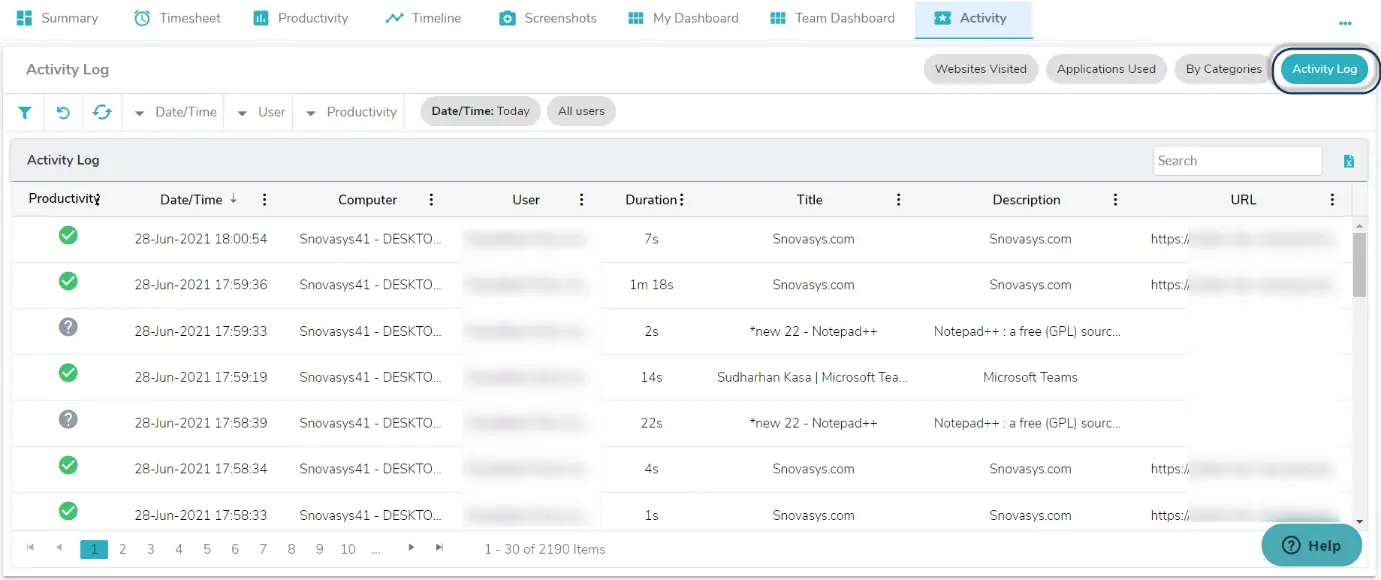 Option to filter data based on the Date, Users, and Type of the websites / applications and Search makes it easier to drill down through the data seamlessly.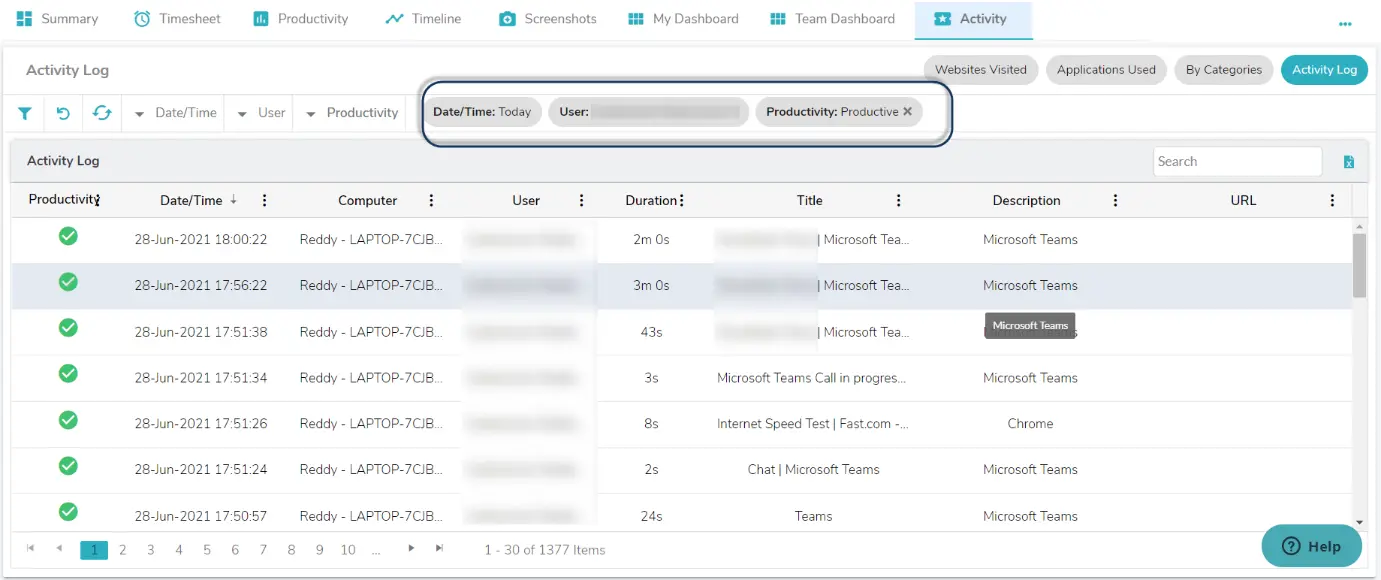 An added advantage in the activity log is the excel download option for the entire and filtered data.