Improve Your Team Productivity and Management with Time Champ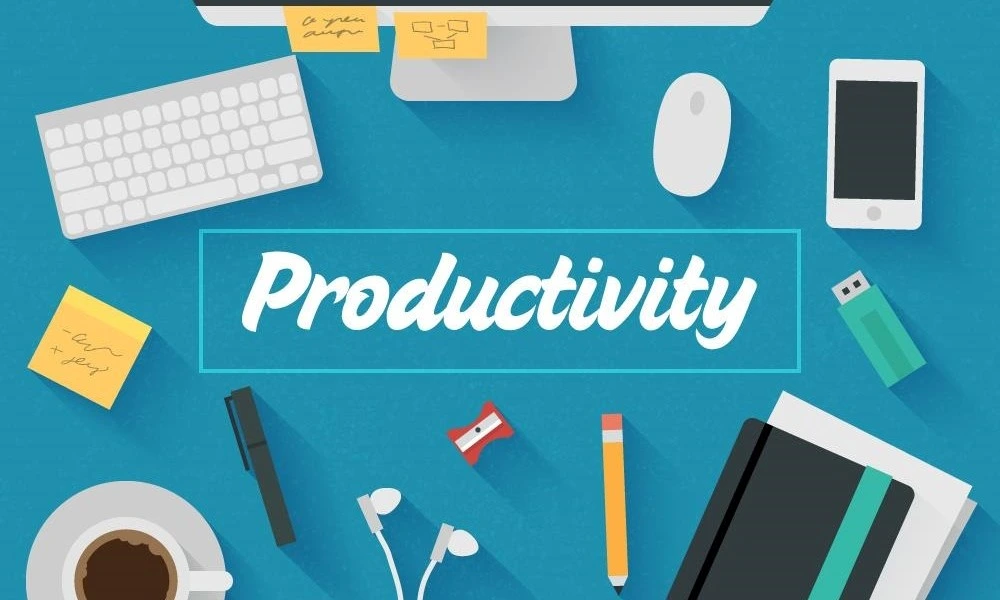 Team management is the ability of an individual or an organization to manage and coordinate a group of individuals to perform a task.
Questioning how to gain these benefits of effective team management and their productivity? First of all, you need to improve essential leadership skills and qualities: transparency, decision-making, delegation, organization, and communication.
In addition, you need to operate suitable tools, including such multifunctional software as Time Champ.
Its time tracking and employee monitoring features enable employers to control projects, monitor employee progress, and analyze performance in any kind of work culture office-based, remote, part-time, freelance, or outsourced.
This blog explains how Time Champ can help you improve your team management and increase their productivity.
Benefits of Using Time Champ for Team Management and increase their Productivity
1. Higher employee accountability
Most likely, your employees are ready to follow through with the assigned tasks and complete them by the deadline even without time tracking.
Though, Time Champ lets you monitor progress performance on a day-to-day basis and, thus, adopts an additional accountability boost.
On a regular basis completed timesheets with a detail of how many hours were used on each task and get to know how productive your employees are to complete the task.
This makes time tracking especially convenient in remote teams when you don't have an opportunity to manage and work together with your employees face-to-face.
2. Effective Teamwork
Information sharing is one of the best ways of successful collaboration, and Time Champ has some neat features to support it.
Besides, Time Champ includes the dashboard, where every team member can track project progress in real-time and see which projects are already completed and which are to be done.
This feature allows maintaining the collective pace of work, identifying the pinpoint of the project, and manage the process more efficiently.
3. Productivity Metric
To improve teamwork, increase productivity and optimize the use of resources, you need to analyze performance metrics frequently so that do needful change accordingly.
Using Time Champ productive metric, you can examine the time tracking, productivity, unproductivity, and idle time of the employees.
Comprehensive reports in a single dashboard, visual charts, and real-time widgets will help you detect even a small loss in team productivity and inform your employer for improvement.
4. Flexibility
When working in remote culture with your full-time, part-time workers or freelancers, it's essential to have a flexible approach to management.
Your employees can also apply the Time Champ software to track hours from varied locations, on the go, and even offline.
Flexible working hours refer to the schedule which allows employees to start and finish their workday when they want.
This means that employees can work according to their time zone and you can get their productivity metrics and can take the best step to improve the remote employee's productivity.
5. Performance control without micromanagement
Some employers tend to have lower trust in freelancers, outsourced professionals, and telecommuters. As a concern, they frequently help to software-enabled micromanagement, analyzing the history of employees' online activities, capturing screenshots of their desktops, tracking their productivity.
However, the adverse effects of micromanagement on individual and team performance are broadly recognized – it leads to disengagement and discourages employees from hitting effort into whatever they do at work.
But Time Champ gives you the tools to effectively control your team activities without interfering with workers' personal space. This way, it helps you build trustful and strong relationships with your team and avoid the negative effects of micromanagement.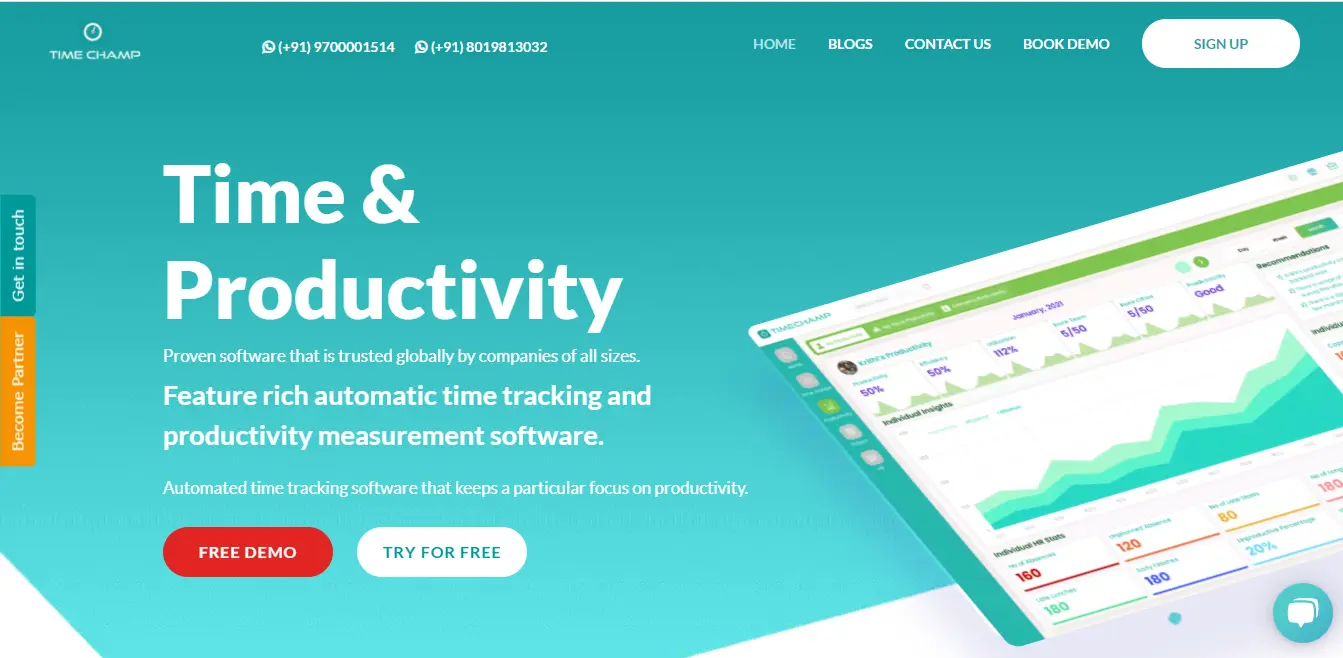 Take the next step
See Time Champ in action! Watch our on-demand demo webinar
Want to know more? Book a Demo
Don't have Time Champ? Sign up for a free account in minutes , no credit card required