11 Remote Work Stats for 2021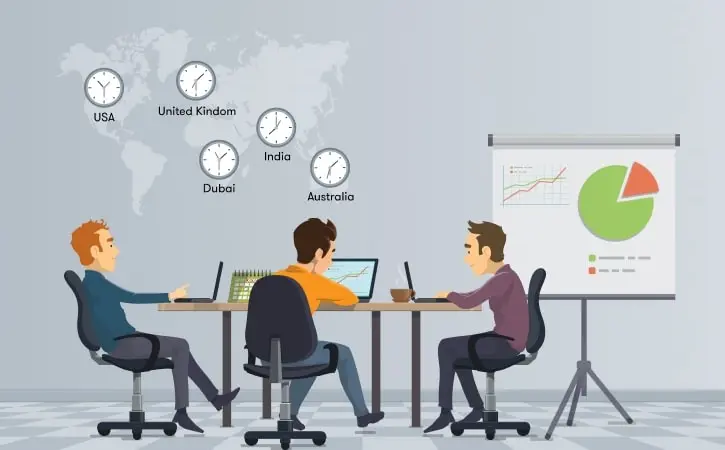 Remote work is no longer a niche idea. The number of businesses with remote workers has more than doubled in the last five years, and by 2021 this figure is expected to grow another 10%.
This article examines 10 statistics on remote work, to help you decide whether or not it's a good decision for your career.
1) Remote workers are happier, healthier, and more productive
A study by Statistics Canada found that remote workers report having a higher level of energy and being more productive than those in an office.
2) More people are working remotely now than ever before
In fact, according to Max Wemberg, CEO of Jobbatical "remote jobs have tripled over the past 3 years".
3) Remote work may reduce income inequality
A study by economics professor Arun Sundararajan revealed that companies with more workers who telecommute showed less income inequality than companies with fewer workers who telecommute.
The study's findings suggest there is an unperceived benefit to working remotely: better internal communications and collaboration.
4) Remote workers are happier and less stressed
According to a study by Mindset Interactive, workers who work from home are twice as likely to be "very happy" at work.
5) More people choose to work remotely because of increased flexibility
Flexibility in the workplace is one of the greatest benefits of working remotely.
A study by FlexJobs even went so far as to say that "workplace flexibility is one of the top three most important factors influencing job choice".
6) People who work from home make more money
In fact, according to some estimates, the average annual earnings increase between those working remotely vs those in an office is 20%.
7) The best new job perks are remote work
Indeed found that remote jobs offer better benefits such as access to health insurance, as well as company perks like onsite daycare, wellness programs, and education reimbursement.
8) Remote work has the highest retention rate of all job types
A recent study by Flex Jobs found that 98% of people who work remotely say they would do it again. This compares to 86% for other types of jobs.
9) Improves Loyalty
The same Stanford University research established that people who worked remotely were less likely to leave the company for another employer. The study found an overall 50% decrease in attrition among home-based workers.
Likewise, 75% of employees would be more loyal to their employers if they had flexible work options, including remote work.
10) Decreases Missed Days
The Centres for Disease Control and Prevention (CDC) mentions staying home if you're sick, so remote workers are already in advance of the game.
As an advantage, when remote workers are feeling little issues with their health but can still work (and want to), they can work from home without using up a sick day. This will be win situation for both employee and employer.
11) Increases Productivity
A two-year study by Stanford University found an immense increase in work productivity among people who worked from home.
Comparing the in-office employees to the remote employees of a travel company, researchers found that over a nine month, the remote employees were 15% more productive—nearly an extra day of output per week.
More recently, a survey by Boston Consulting Group found that regardless of the challenges of the pandemic, 75% of employees feel that they have upheld or enhanced their productivity.
Time tracking tools like Time Champ also help companies to maintain the productivity of the employees during this pandemic situation.
Time Champ is a perfect tool to unlock the productivity of your remote employees and find the hurdle which is coming in between your company growth.
Take the next step
See Time Champ in action! Watch our on-demand demo webinar
Want to know more? Book a Demo
Don't have Time Champ? Sign up for a free account in minutes , no credit card required