3 Tips for Staying Happy and Productive as a Remote Worker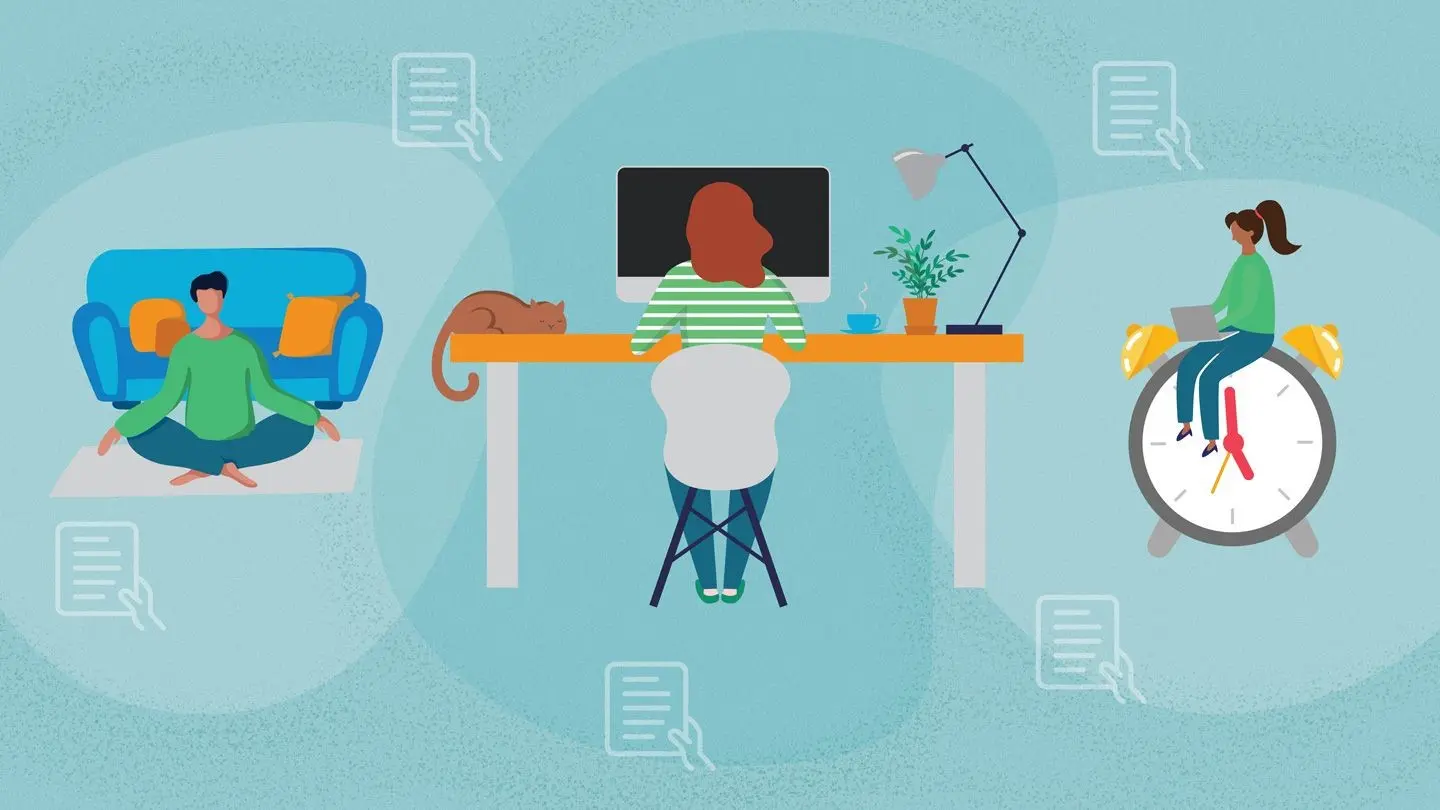 The world is changing. Remote working is becoming more popular with the rise of freelancers, remote workers, and entrepreneurs. But there are plenty of pitfalls that can make you feel less productive or even unhappy if you don't have the proper habits in place.
Some people tend to work better when working from home. They find it easier to focus and get things done without the distractions of office life.
And we're not just talking about the proliferation of cats on the internet — remote work is on the rise, and, more than ever, people can work from home.
But if you think that just because you don't show up to an office every day means it's all smooth sailing from here on out, well, you're wrong!
That's why we've put together this list of few tips for staying happy and productive as a remote worker.
1. Setup a Virtual Office
If you've got reliable internet, it's time to set up some kind of home office.
When we want to get some work done — especially if it means collaborating with someone else — we use our virtual office. A prudent business owner must consider several things when setting up their virtual office. Firstly, the corner of your room or your spare room could also be ideal. This could be an extra room in your home or a living room corner. You must have a space where you can focus on your work without distractions.
Next, you will need to set up some essential office equipment. A laptop or desktop computer, printer, and comfortable chair are necessary for any virtual office. You may also want to invest in storage solutions to keep your work area organized and tidy.
We're talking about the "meeting room" in Windows Vista. It's hard to think of a better way to get things done in your home office when you're remote than by setting up a virtual office and joining the same network as the people whom you work with.
So, take a look at your router settings and make sure you're on the same network as the people you work with. Then, head to Virtual Office — it's free and it's easy to use.
With Virtual Office, you can have a virtual meeting room where you and your co-workers can get things done without leaving the house. It makes video conferencing much easier than if you all tried to meet in real life.
2. Create a Calendaring System
Time management is something that many office workers struggle with when they're remote, even if they're not truly remote workers.
So, we recommend creating a calendar to stay on top of deliveries, due dates, and any other dates you need to keep track of. When we're working on a project, we always use Time Champ to organize our time and make sure we're getting things done in advance. It's the same system that thousands of companies use for their projects, and it's free. All you need is an email address, and you can start organizing your time on the go.
Although, it is better to Keep an eye on some things when setting up your timetable planner. To do so,
first, you need to decide what type of calendar you will use. Many different calendars are available, so take some time to research which will best suit your needs.
Then, begin adding events and tasks once you have selected what kind of calendar you want to use. Make a list of both work-related and personal items that you put on your calendar today.
This will help you to stay balanced and avoid burnout.
Finally, review your calendar regularly and make adjustments as needed.
3. Take care of Yourself Physically
As remote workers, you'll no longer have those 9-to-5 hours where you're forced to sit at work from around 9 AM until 5 PM with an hour break for lunch. If you're travelling regularly, it's important to look at your insurance policies in detail to see what might be excluded.
Time Champ a software to visualize work from every angle and maximize employee efficiency and team productivity. It can help boost your productivity by 20% to 30% and improve employee morale like never before.
Further, in order to negate the physical effects of working remotely, it can be easy to neglect your personal life. But to ensure your own health and fitness, you need to care for yourself. Creating a routine that includes time for exercise, healthy eating, and getting enough sleep will help you stay healthy and productive.
Conclusion
In conclusion, working out of office space can have challenges, but there are many ways to stay happy and productive. Remote workers can keep their status in their industry by being proactive in their communication with colleagues and clients through a dedicated workspace, receiving regular work doses, and taking part in companywide breaks.
By following the tips mentioned above, you can be sure that you can stay happy and productive while working remotely. Stay tuned for more!
Take the next step
See Time Champ in action! Watch our on-demand demo webinar
Want to know more? Book a Demo
Don't have Time Champ? Sign up for a free account in minutes , no credit card required